Our Yurt Escape
A few years ago, Tyler discovered a place in Flagstaff where you can rent a yurt in the mountains. We talked about it on and off, trying to find the perfect time to go, but it wasn't until this past September when we finally booked what would be one of the most idyllic weekend getaways either of us had ever had.
Still full from our Thanksgiving dinner the day before, we packed our car and headed north.
Less than three hours later, we pulled into the Nordic Village's main office, met our host, and began the nearly thee mile trek to our site. Luckily, for an extra fee, the fine folks at the Nordic Village will fourwheel or snowmobile your cooler up for you (thank goodness!).
It took less than an hour before we arrived at our own, private yurt overlooking a gorgeous meadow with a view of the Snow Bowl and best of all, nothing else.
The next morning, it seemed pretty obvious where our yurt got its name...Morning Glory.
Tyler jumped on coffee duty while I gathered breakfast supplies from our cooler.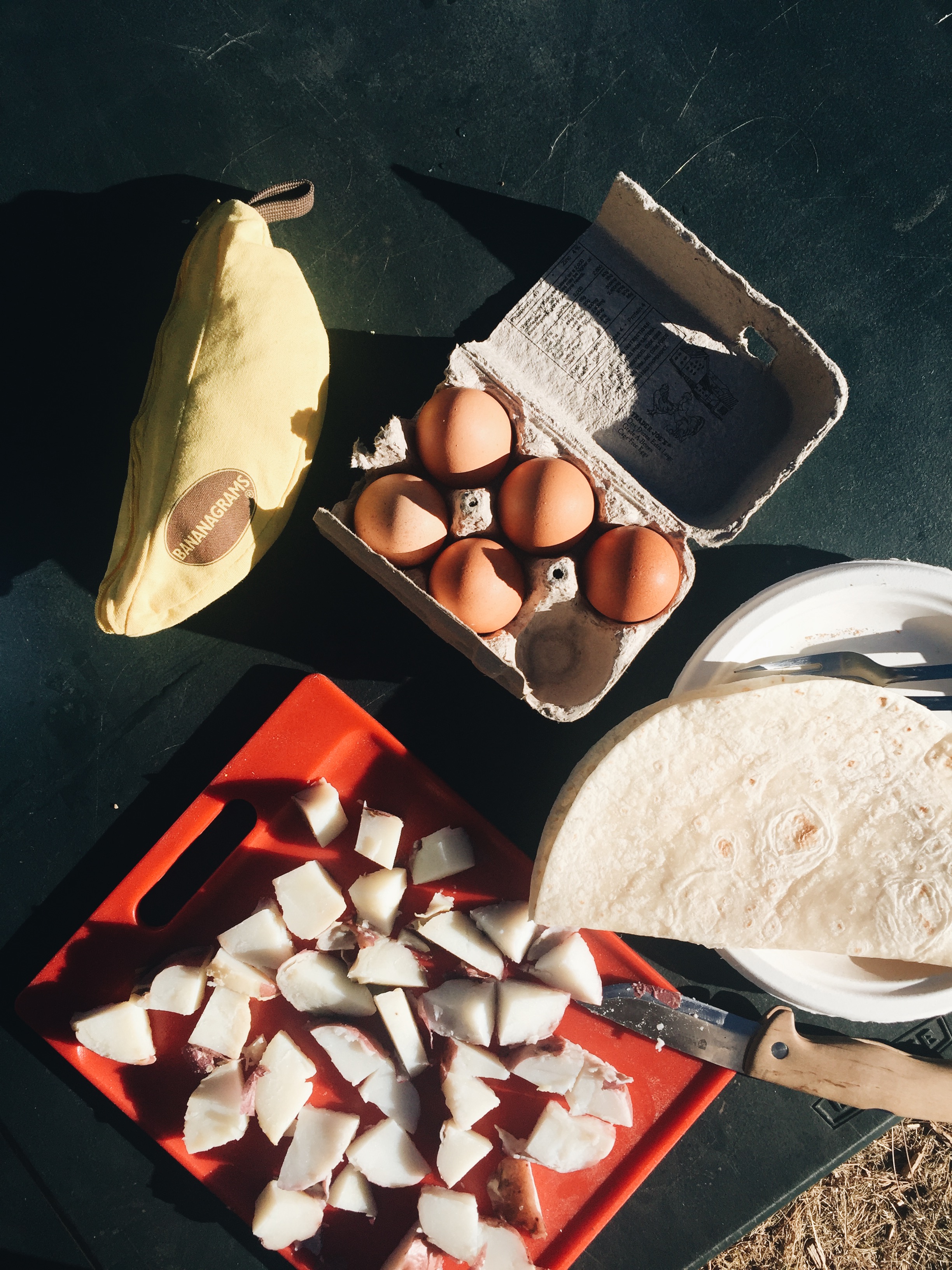 We packed our cast iron skillet and loaded it with chorizo, followed by previously boiled potatoes (a real timesaver) cut into bite-sized pieces, and followed up eggs.
Piled into warmed flour tortillas, it kept us full for hours.
After a mountain breakfast, a nap in the meadow and a bit of reading was how much of the morning was spent.
Restored and energized, we strapped on our boots and a made a short but vertical hike up behind our yurt.
We spend the rest of the day meandering about, playing Scrabble, snacking, and reading before falling asleep under the stars and by the fire once more.
We were sad to leave our nest in the mountains, but our late morning in Flagstaff, drinking good coffee and filling up on a hot breakfast was pretty nice, too.
We bid adieu to our little taste of autumn and headed back to the sunny valley. Maybe we'll see some snow in Maine later this month.
Marina