Moscow in May Part I
On Monday we left sunny Syktyvkar for an even sunnier Moscow. Tyler and I are going to make the most of our time in the city. He's gathering material for his dissertation and I'm visiting museums, strolling the streets, and nibbling on various varieties of food along the way. But first, we began with a short plane ride.
Our Airbnb apartment is just a short train ride into the city and located right in the center, only a stone's throw from the Kremlin.
The pièce de résistance of our home for the week, is view, given to us by a couple of balconies, one off the bedroom, and the other off the kitchen. The entire place is flooded with light at all hours and full of character.
Once we'd overcome the ooo's and ahhhh's of our "home," we went for an early dinner at one of our favorite places, Khachapuri (last seen here). We sat outside and ordered a small feast.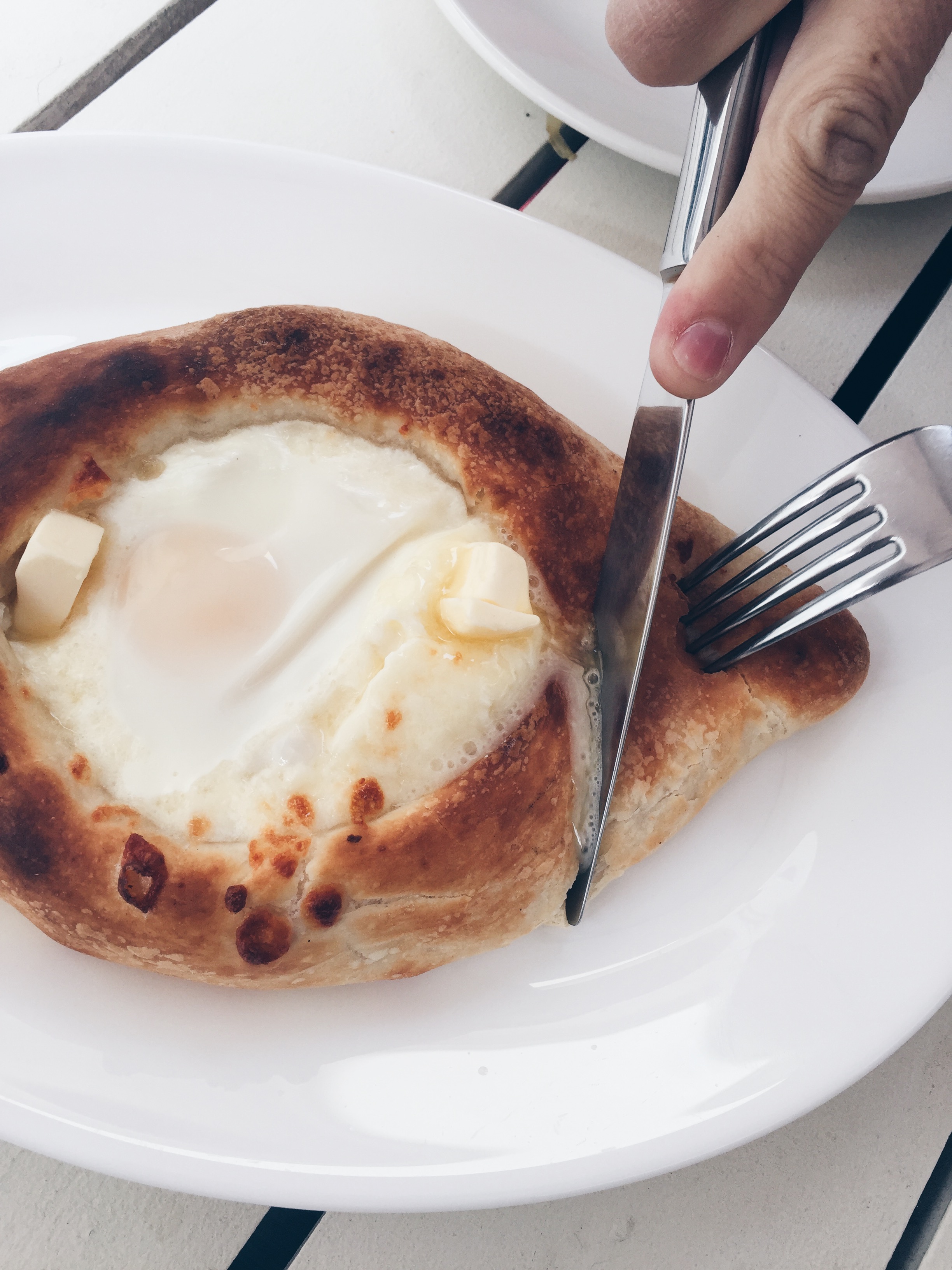 Fresh bread, filled with cheese, and topped with a raw egg that bakes just so in the oven.
Warning! Drool inducing photos below.
The Kremlin was looking quite nice in the late afternoon.
Tyler arranged a walking tour of the city, which focused on the history and memory of Soviet repression, as part of Memorial's Topography of Terror Project. We were met by a graduate student who took us all over the city and filled us with a wealth of knowledge.
It was a late night and we plopped into bed and were out until the sun shone through our translucent curtains the next morning. I was greeted with a hot cup of coffee, served in our comfortable bed, piled high with duvets.
For breakfast, it was oatmeal and blueberries. I bought three cartons and have been devouring them.
I haven't had any since July, 2016!
I walked Tyler to the archive and then went on my merry way, slowly heading towards the Pushkin Museum, passing by beautiful buildings and busy streets.
The Pushkin Museum is divided amongst three buildings. I went to the main one, housing a plethora of various pieces, some of which date all the way back to B.C.
Here are some of my favorites from the different exhibitions.
Goddess Nike on the left and an athlete throwing discus on the right.
Treasures of Nukus, from the collection of the State Museum of Arts of Karakalpakstan
Facing the future. Art in Europe 1945-1968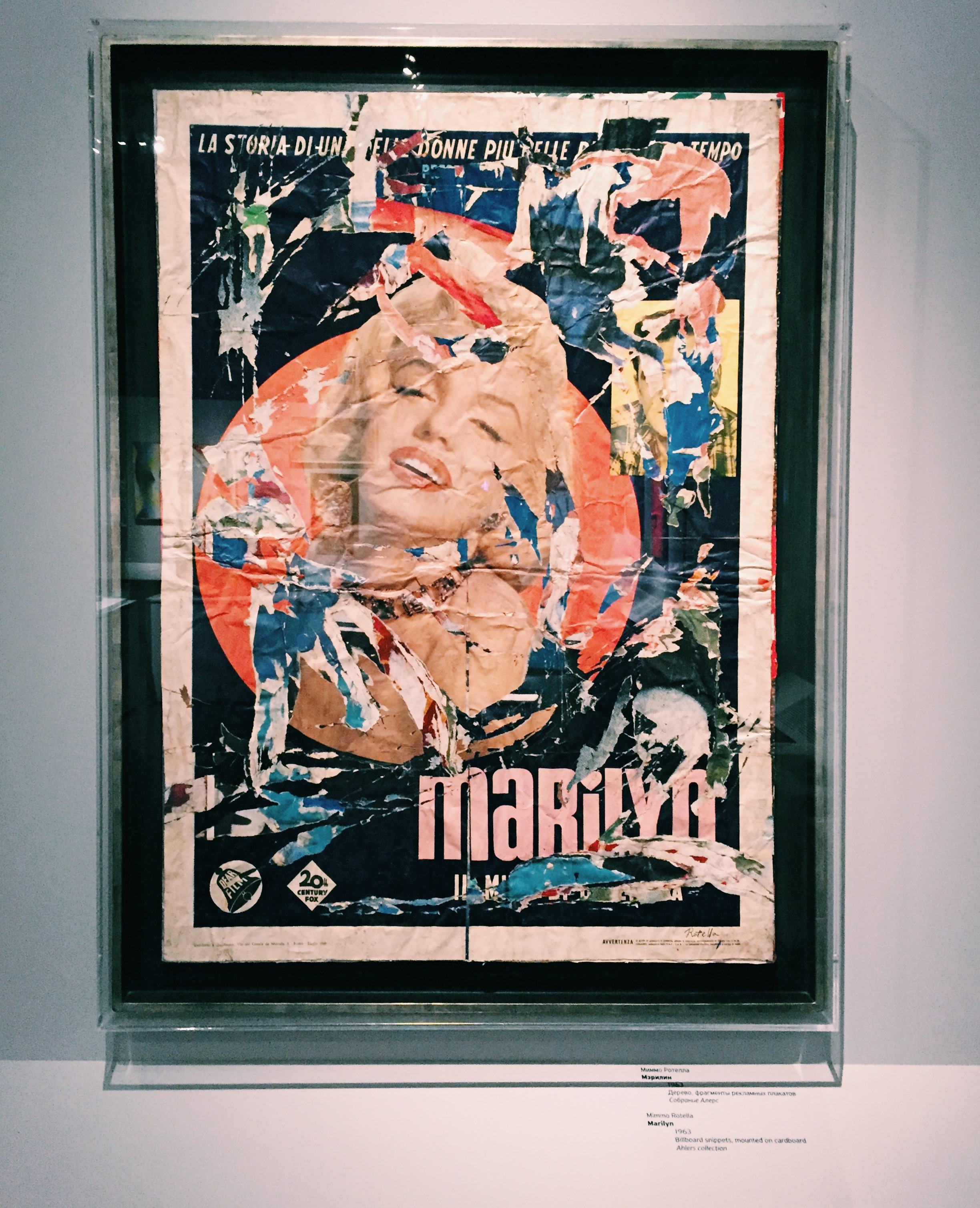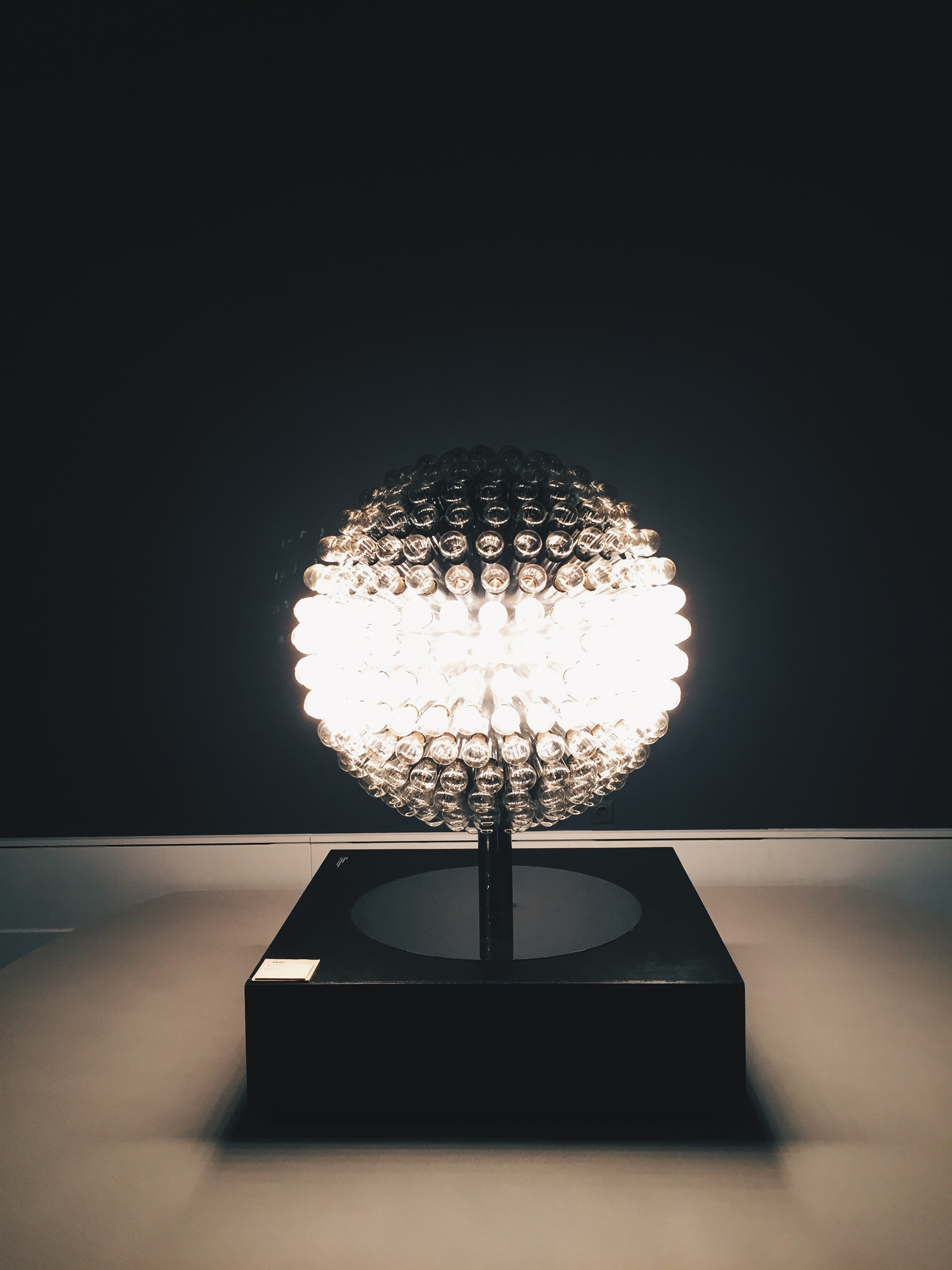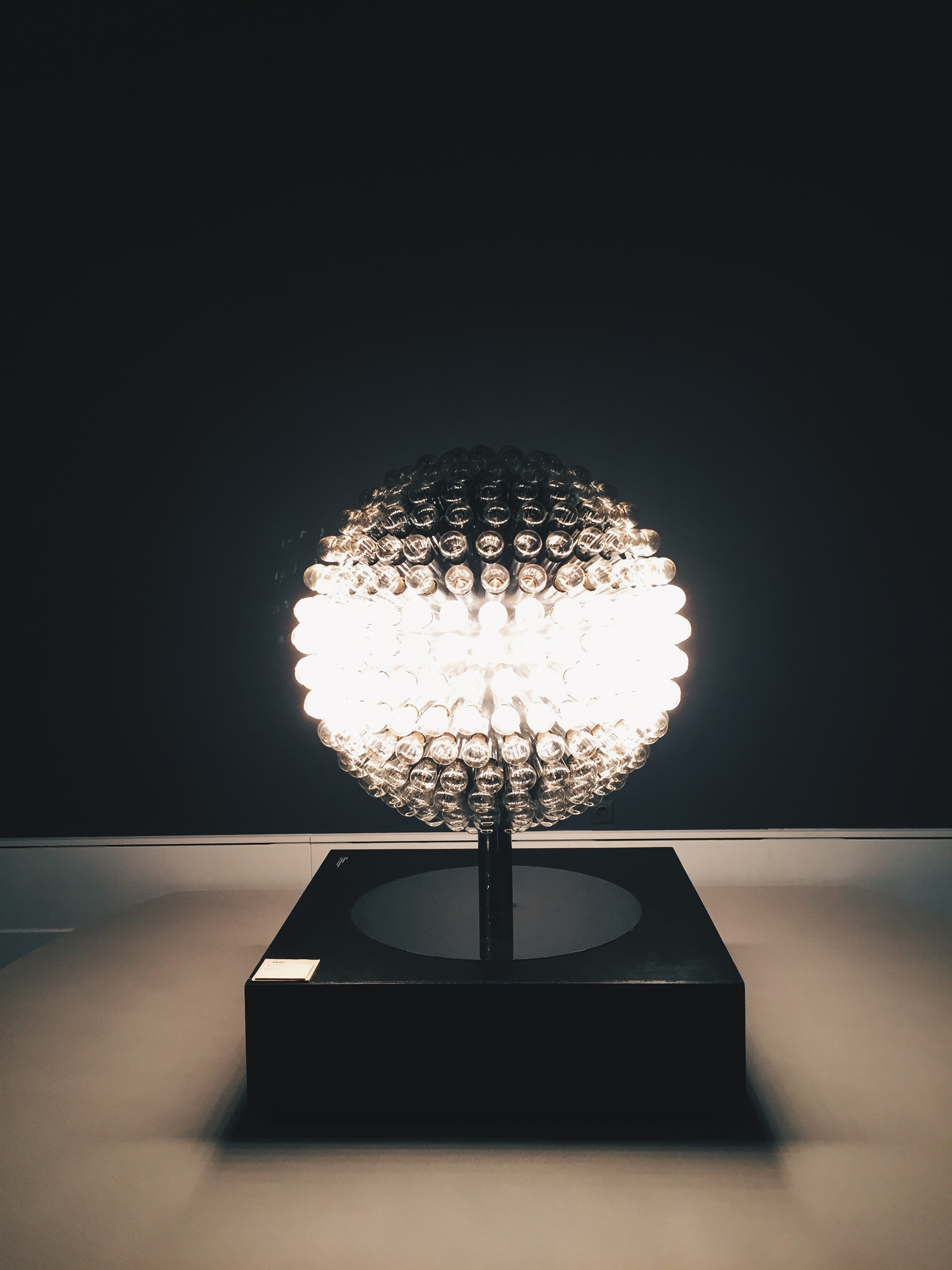 On the way back from the museum, I passed by the always impressive Bolshoi Theatre.
Once Tyler returned home, it was time for dinner. We had made plans to meet a few friends at a nearby Greek restaurant, so after a short walk (and a few photos), we were met with fun company and good food.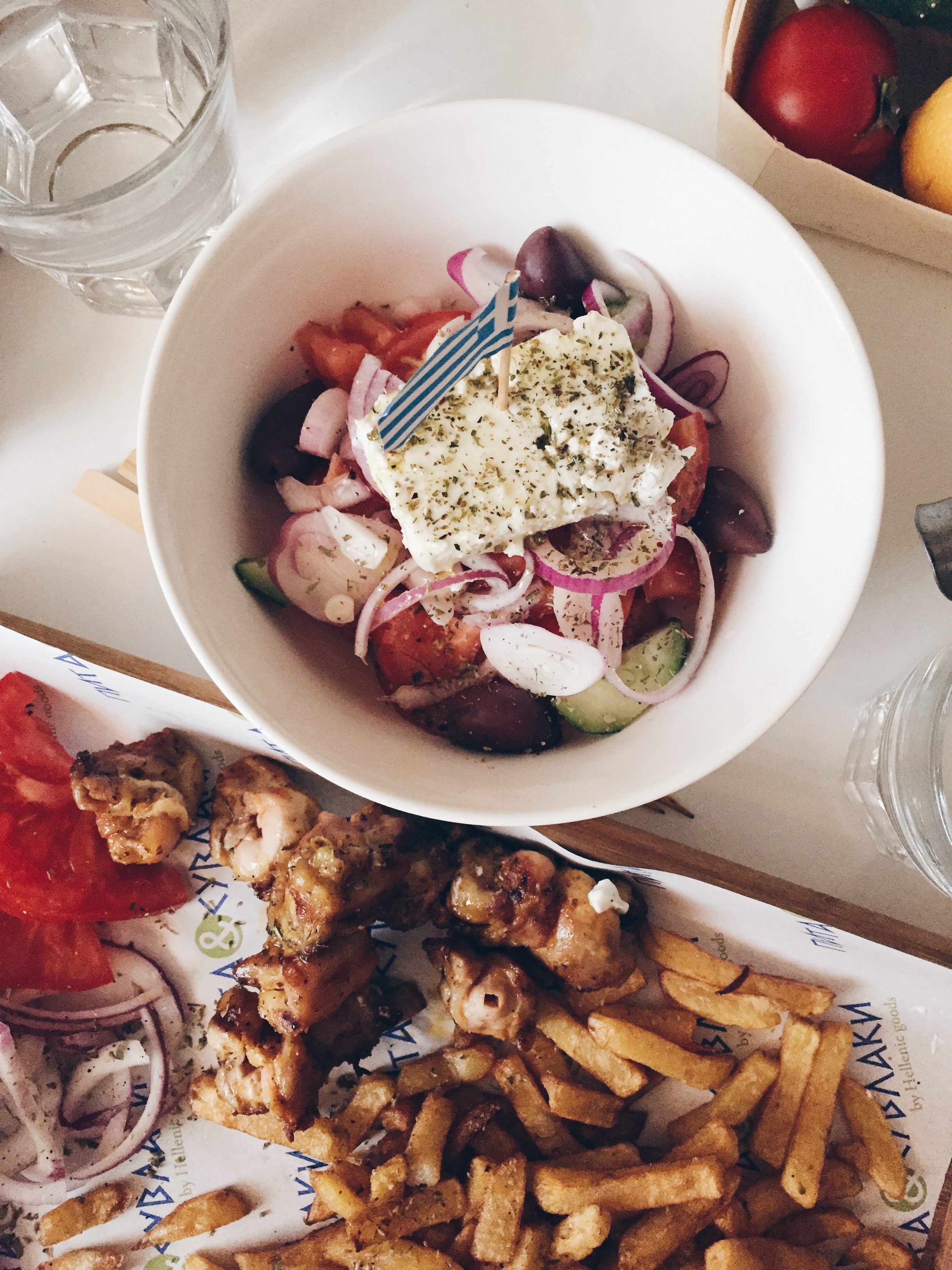 Dinner with friends and a big slab of feta!
They had excellent baklava and amazing chocolates, one of which was filled with Nutella (drool!). I very proudly gobbled it up before a decent picture could be taken.
After a beer at a local draft house, we headed home, through the magnificent subway and slept soundly yet again.
Marina