St. Petersburg in Spring Part 1
Our final Russian trip was to St. Petersburg. Tyler and I initially went in November and fell in love with the city, in all its wintry allure and luster (read about it here). This time, however, my dad and sister flew in for a peek at Russia in bloom through the eyes of Peter the Great's vision.
Tyler would join us a couple of days later, so we spent our first morning in Russia doing the typical touristy things, preceeded first by a lovely walk from our hotel along the canals.
Our first stop was Palace Square where the entrance to the Hermitage lies.
We got there not too long after it had opened and already hoards of tourists were inside, but as we left, loads of school children approached. I recommend going early or in the late afternoon.
Like The Louvre, you could easily spend days roaming the Tsars' modest home, picking your jaw up off the ground, as you take everything in.
Once out, the clouds covered the city, so we popped into a cafe for a nibble.
The sun eventually reemerged and it became the perfect opportunity to climb the 249 steps to the top of St. Isaac's Cathedral for a 360° view of the city.
The next stop for the day was to the Church on Spilled Blood. Its interior is so impressive and so I insisted that my family see it. You can see pictures of the inside in my November post here.
The park that sits adjacent to the church is called Mikhailovsky Garden and is well worth a visit and a stroll. It's surprisingly quiet and it's also very clean and well kept.
Just the place to sit with a book or a friend and have a chat.
I wanted to take my dad and sister to the same restaurant where Tyler and I had had such an unforgettable experience (read about it here), so I made a reservation the night before and even contacted my friend who works there to make sure she'd be working. We lucked out!
We were greeted with a set table, complete with a welcome drink, in the corner, the same Tyler and I had sat in months ago.
We dug into the menu and I pointed out some of the things I'd tried before, but there were also a few new things to test out.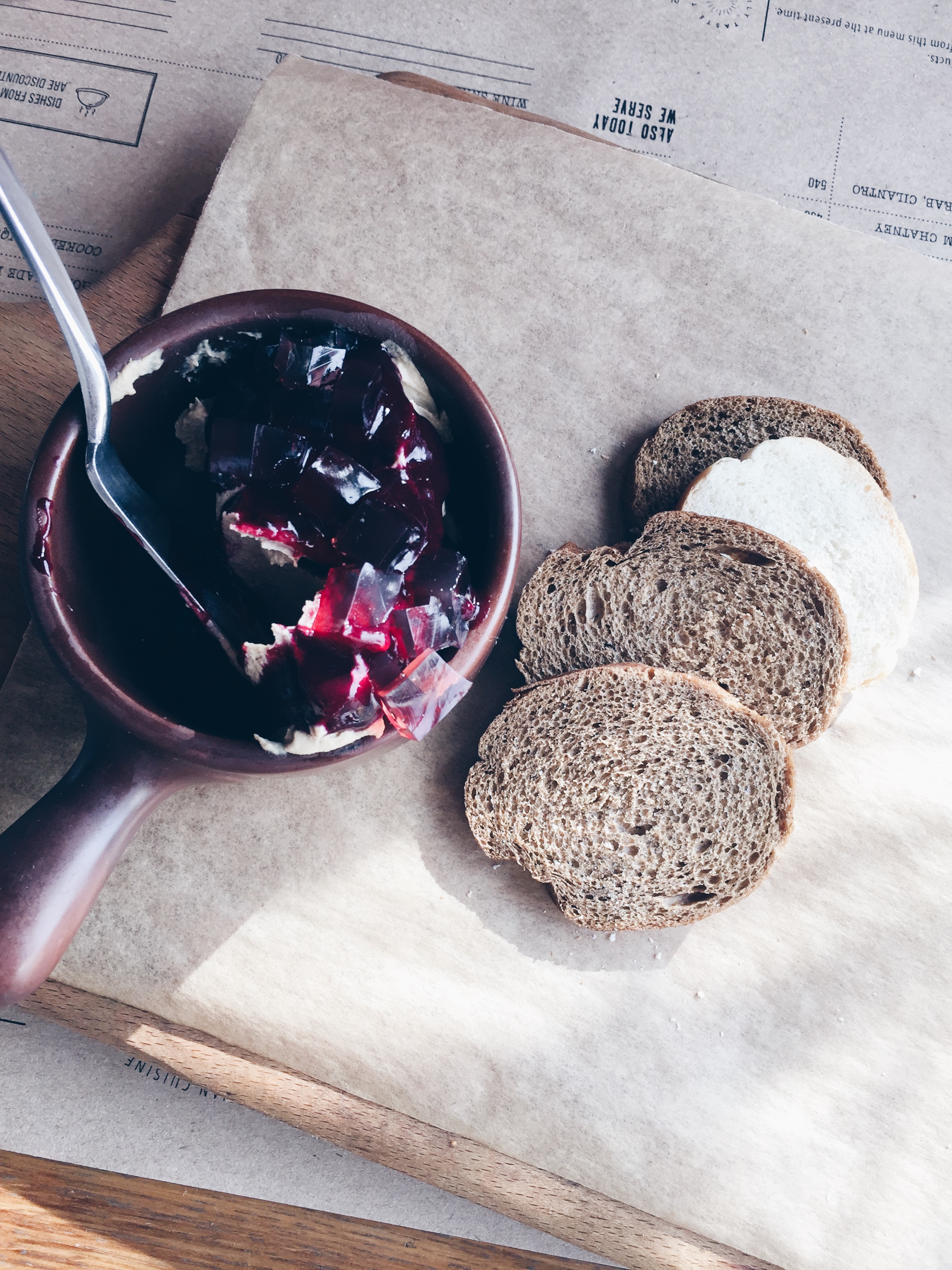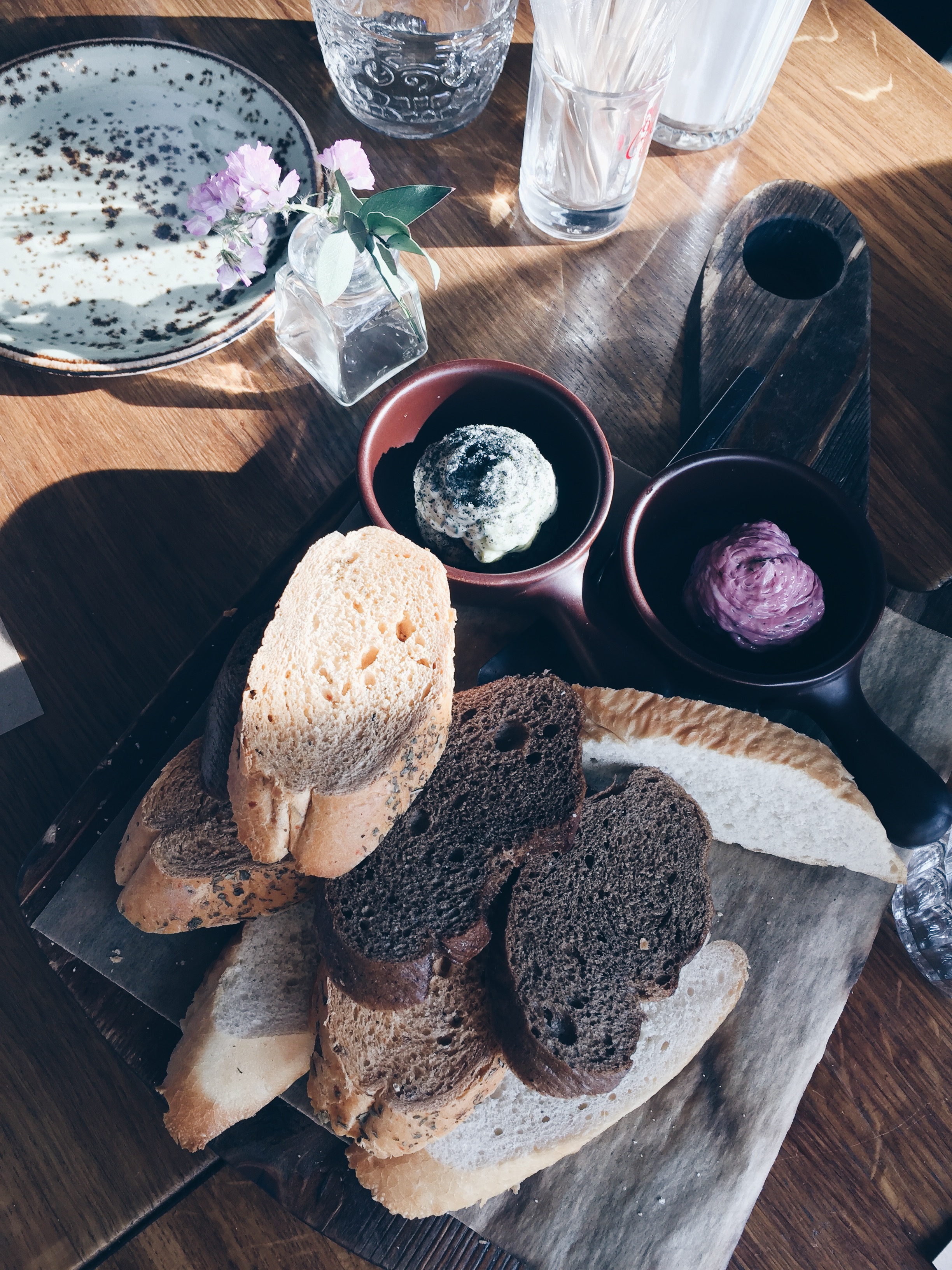 Beetroot butter and black salted butter w/ bread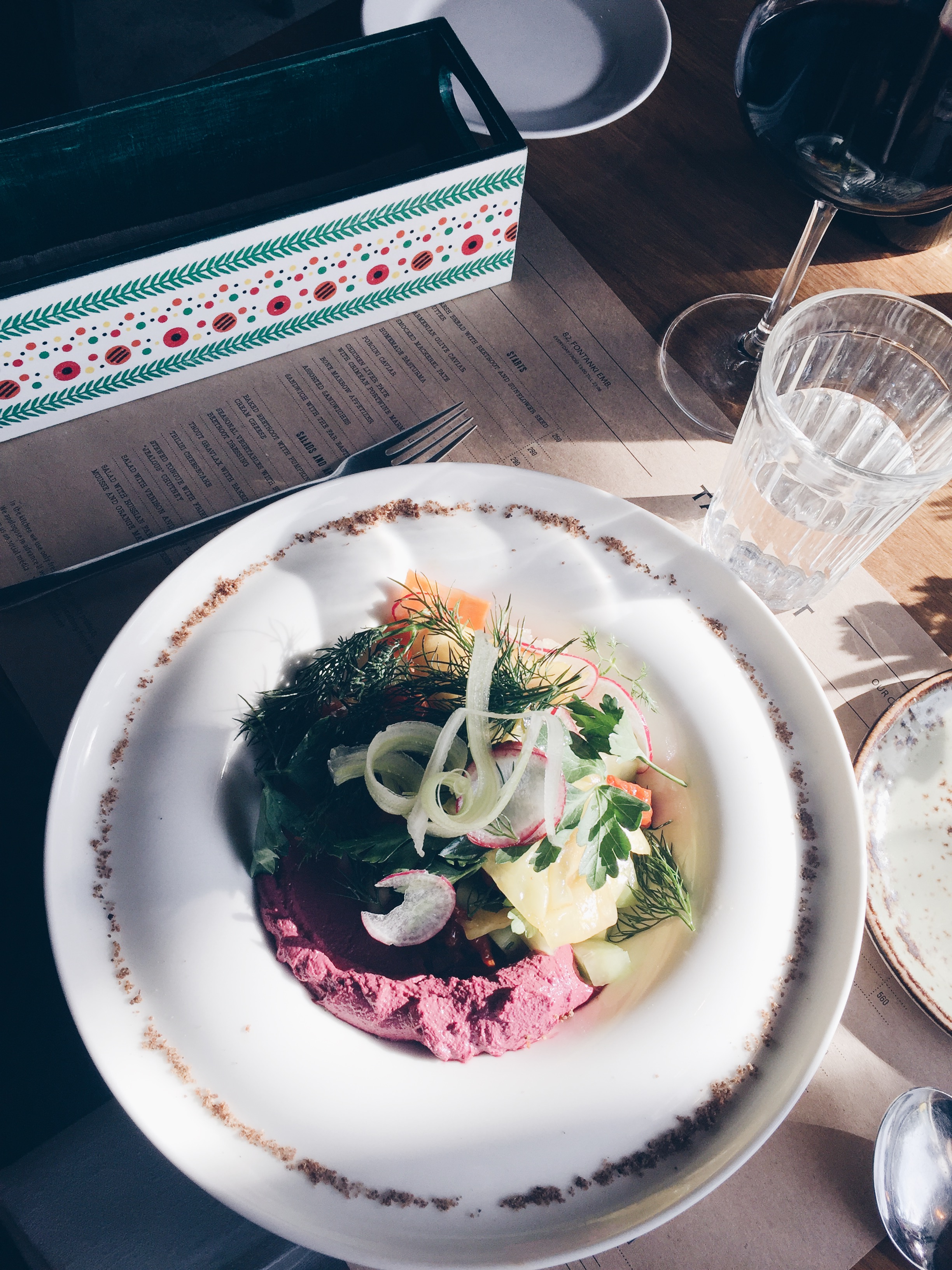 Salad with pickled vegetables and beet purée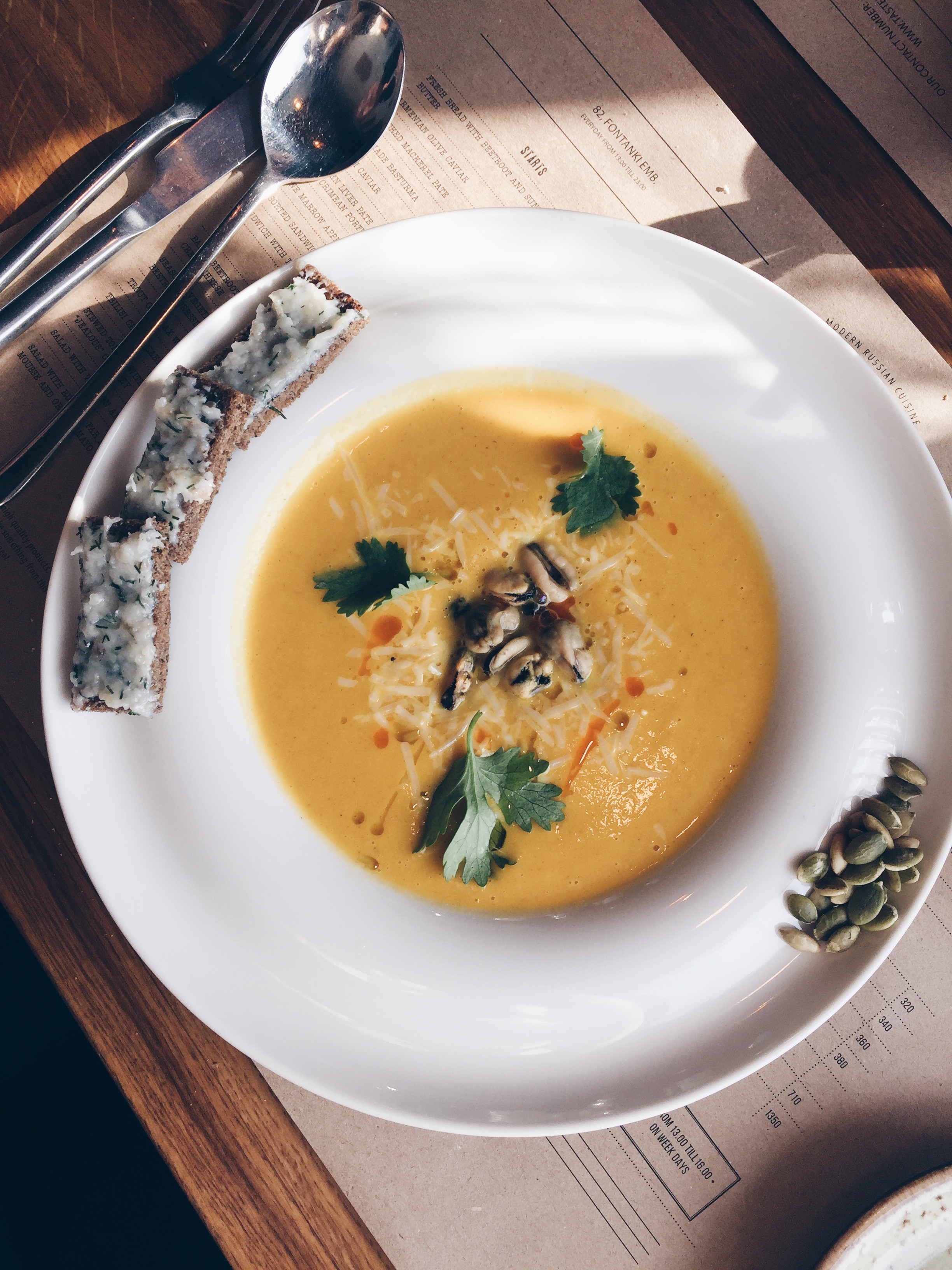 Spicy pumpkin soup with black mussels
This dish below is a knockout! It'll make you reach for a spoon and ladle up every last morsel of broth.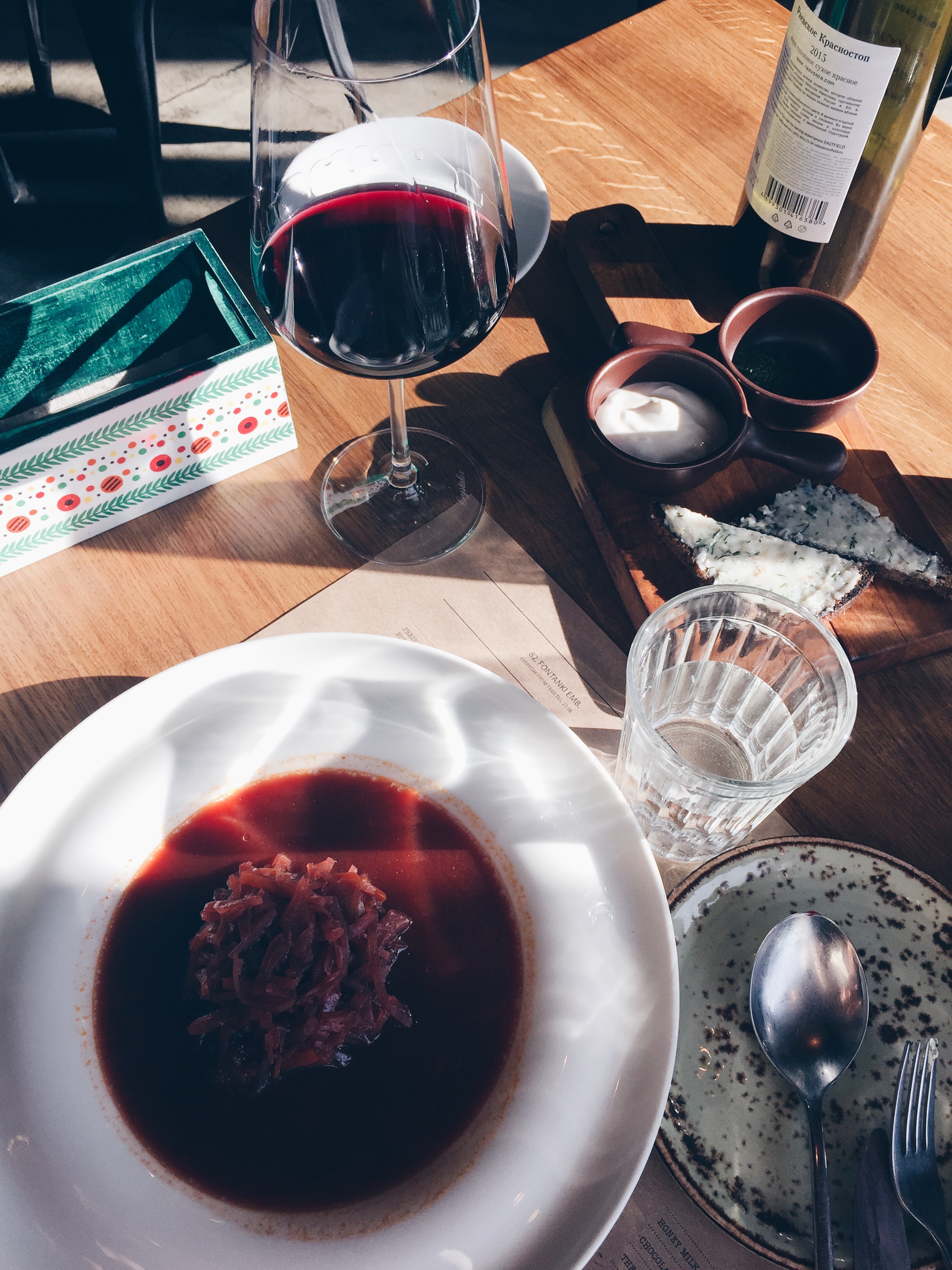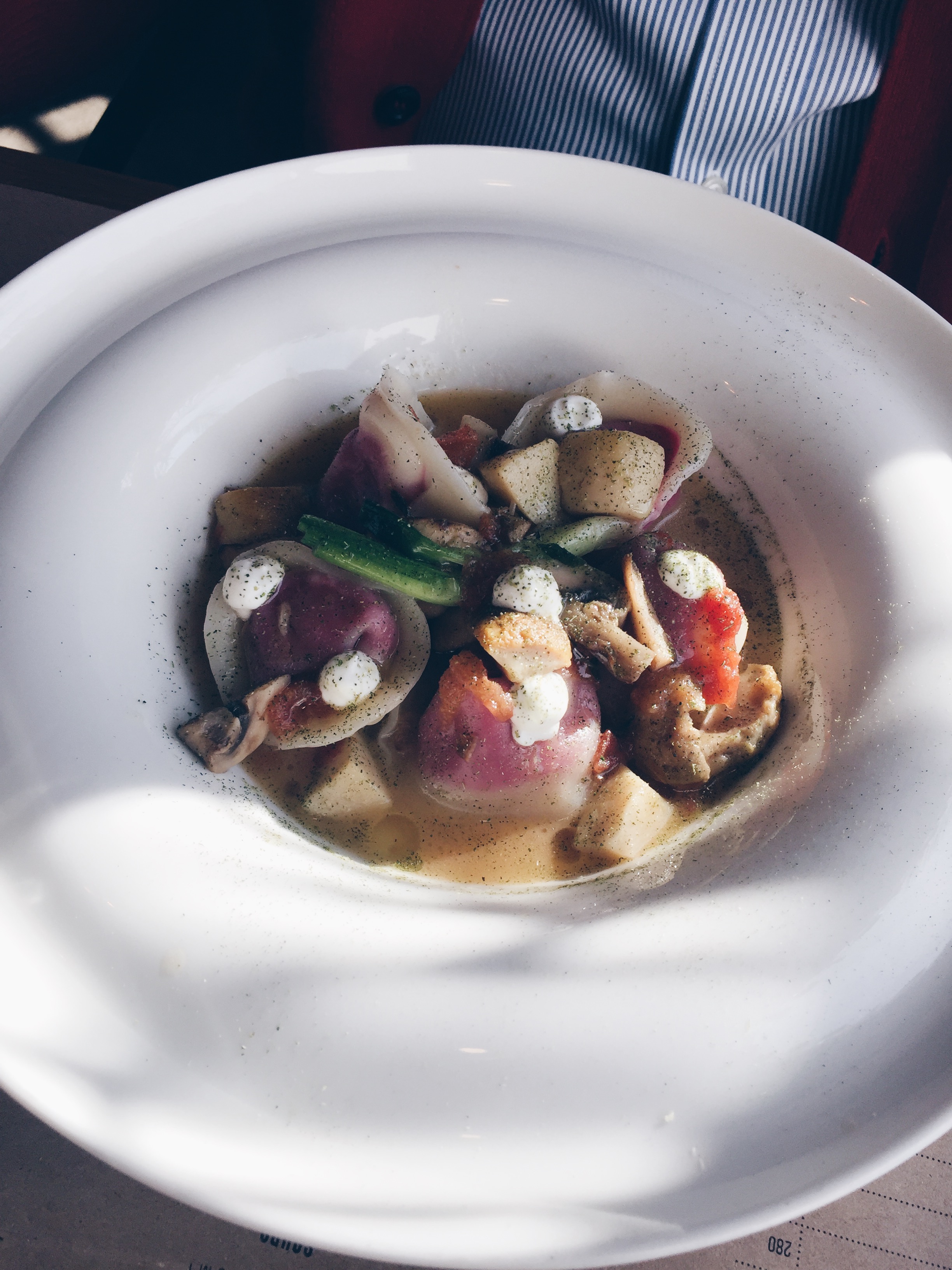 Vareniki with beets and cream cheese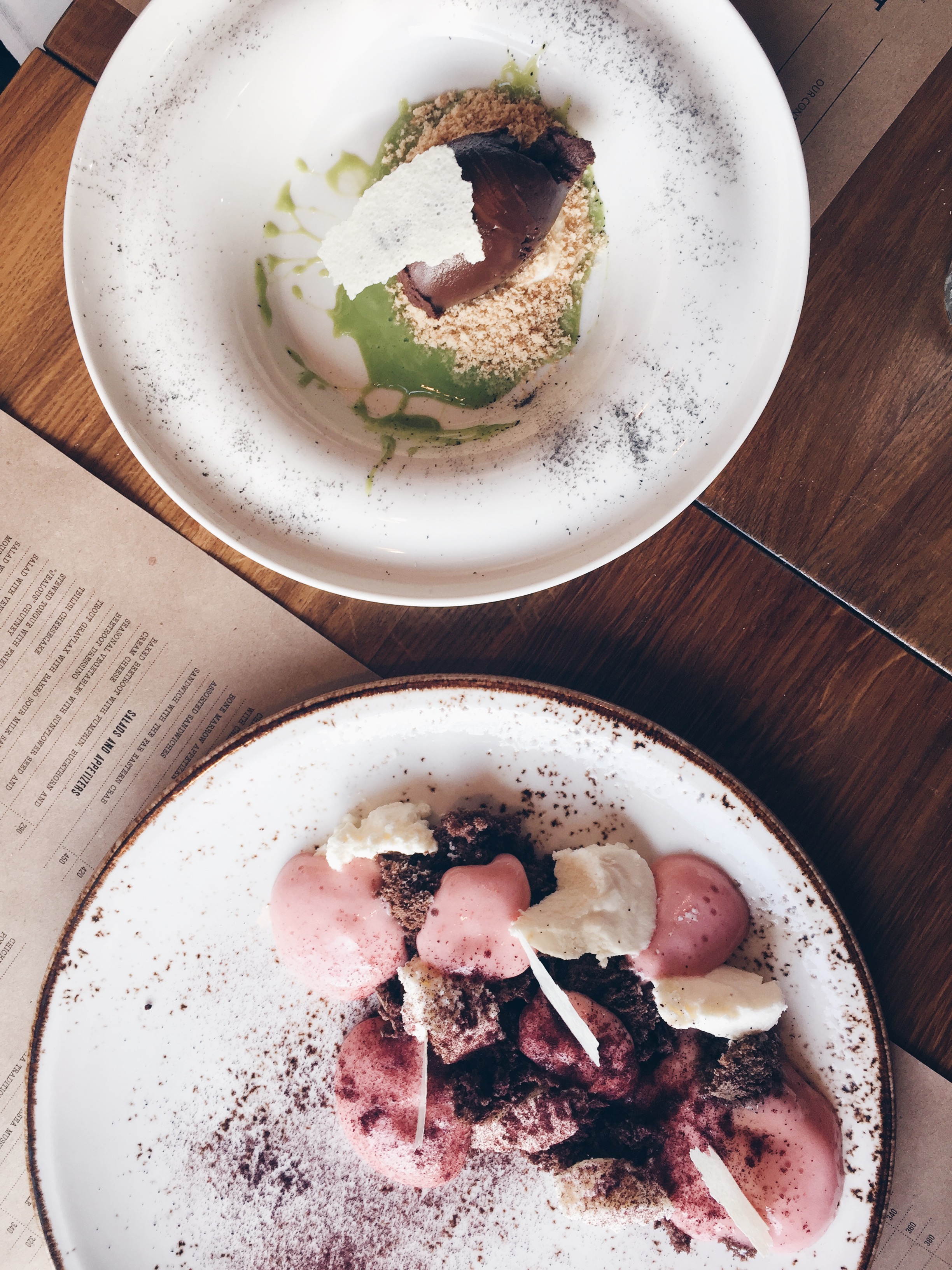 Chocolate ganache with parsley sauce
Who knew that parsley sauce would be good with chocolate? The tartness of the parsley was so perfect with the rich and decadent chocolate.
The strawberry "foam" was just like plucking a fresh berry into your mouth.
The table next to us ordered the same meringue Tyler and I had eaten in November. We marveled at the process, as did everyone else in the restaurant.
To our surprise, the ordering couple gave us a plate! I guess they couldn't eat the entire mound that was forming in front of them, which we were very grateful for. Our waitress, Katya, brought us a last sip of three different liquors, one spicy, one sweet, and one mild.
The three of us said, "Na zdorov'e!", bid farewell to my friend, and went on a very long, peaceful walk, back to the hotel.
More St. Petersburg tomorrow!
Marina