Paris Part IV
Our last full day in Paris came "très vite." I switched up my breakfast order just slightly this morning, opting for their brioche and homemade jam. We needed to fuel up for the big day ahead. There were stairs to be climbed, museums to be seen, and gardens to be strolled through.
The first stop of the morning was the Rodin Museum. His sculptures are scattered throughout the gardens alongside blooming roses in different shades of pinks and reds.
It's a lovely place, made even lovelier by the minimal morning crowd.
The next stop of the day was a bit farther away, in Montmartre, so we opted for a quick metro ride (we were avergaing 14 miles per day after all).
Montmartre is one of my favorite neighborhoods in Paris and home to the Sacre Coeur. In order to get up to it, you can either walk the 270 steps or take a funicular. Feeling energized, we took the steps.
It's a pretty stunning building, especially against the blue sky. Admission is free and it's worth a quick walk around.
The view of the city from the steps isn't bad either.
Our stomachs decided for us that we deserved a snack after our little workout, so we popped into Grenouilles where the friendliest staff serves up fresh baguettes, local chocolates, and homemade sangria. We took one of each and found a park bench nearby.
The small, winding streets in Montmartre lead you by the prettiest houses and the most darling cafes.
La Maison Rose is particularly photogenic.
There are markets and vendors selling their wares in the main square which was bustling with people by the middle of the day. We decided to walk back, rather than hop on the metro again, but stopped for a refreshing pick-me-up halfway.
After a bit of shopping, we came across the Galeries Lafayette Gourmet. It's a mall dedicated to homewares and household necesseties and luxuries, but the two lower floors are dedicated only to your tastebuds.
The smells and sights of this place are overwhelming. We somehow managed to resists all of its temptations and headed home for a quick break before our short walk to the Luxembourg Garden.
On our jaunt to the gardens, I noticed a small Ladurée boutique on the corner and since I had yet to have one during our trip thus far, I thought it only appropriate to seize the moment. Yum!
The Luxembourg Garden is extremely popular and rightfully so. Open to the public, it's an ideal place to have a picnic (we bought a crepe on the way and enjoyed it in the sun), read a book, watch children play with their boats in the fountains, or take a late afternoon snooze.
We had only one destination left for the day and that was the Louvre. One certain days of the week it's open until 9PM, so we spent the evening perusing its halls, making only a minuscule dent in all it has to show.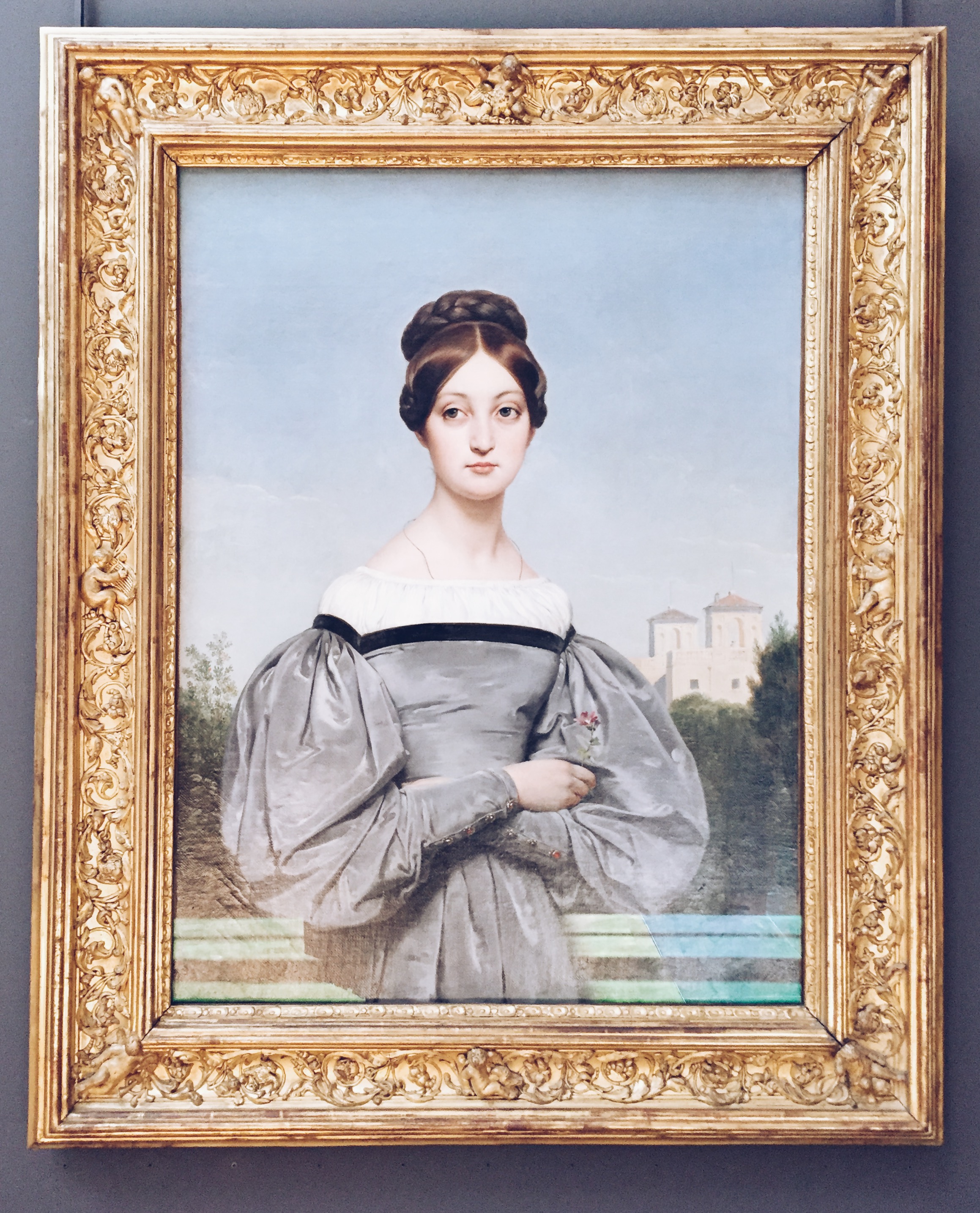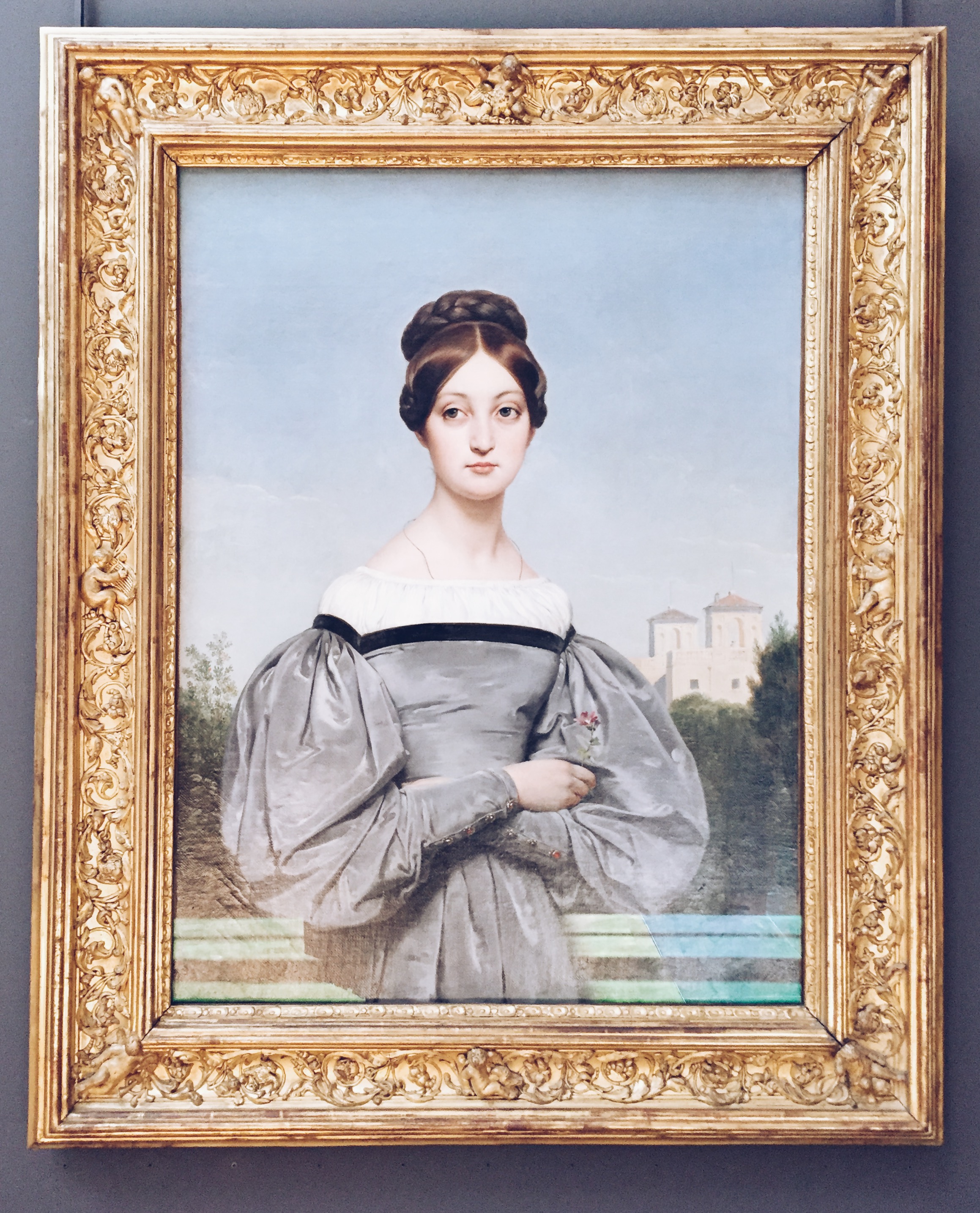 The added bonus of going in the evening, is the pretty fabulous sun that beats off the courtyard.
Now, before we even landed in Paris, we had decided to have a big meal on our terrace on our last night. We'd scoped out where to get our feast from in the days leading up to it, and so after a couple of hours of art, we headed straight to Rue Cler.
We stopped first at any food lovers dream deli, just around the corner from our apartment and picked up a bottle of rosé, Greek salad, and Caprese salad. From the pizza place nearby, we ordered four cheese pizza as well as a salami and prosciutto pizza.
For dessert, we visited the corner boulangerie for a little bit of everything.
My macarons got a little squished in transport, but the taste wasn't affected in the least.
Nothing goes better with an incredbile meal, than a beautiful sunset.
Our time in Paris was a dream. It was the perfect way to end our nine months abroad.
Our flights home went seamlessly and we were greeted by Tyler's dad in Boston. It seems pretty surreal to be back, but being in Maine for a few weeks before we move back to Arizona is exactly what we need.
Marina